About Us
Lamp Tech Plus Limited T/A Projector Guy, founded in 2006 in Auckland, is a specialist providing projectors, projector/TV lamps & services for customers across NZ.
We are an official NZ dealer of Epson and Panasonic projectors, which are the leading projector manufactures worldwide. We are committed to quality projectors built with image quality and reliablility in mind while ensuring a low cost of ownership. We have a great reputation in the market place for quality, price and customer service.

Lamp Tech Plus possesses a state-of-the-art database containing the technical specification of over six thousand projector and TV lamps/bulbs coming from various brands that are available in the market, it enables us to supply you not only original projector lamp assemblies at most competitive prices, but also original projector lamps/bulbs without plastic housings for further cost savings.
In addition, Lamp Tech Plus T/A Projector Guy has one of the most experienced projector service and repair , maintenance and installation specialist in NZ, who has over 16 years' experience and ensures you fast, efficient, affordable and quality services and installations.
Products
· Projectors
We supply projectors made by Epson and Panasonic, the leading projector manufacturers worldwide, offering a wide range of the highest quality projectors to meet Education, business and home need. They are built with image quality and reliability in mind while ensuring a low total cost of ownership. We have a great reputation in the market place for price and customer service.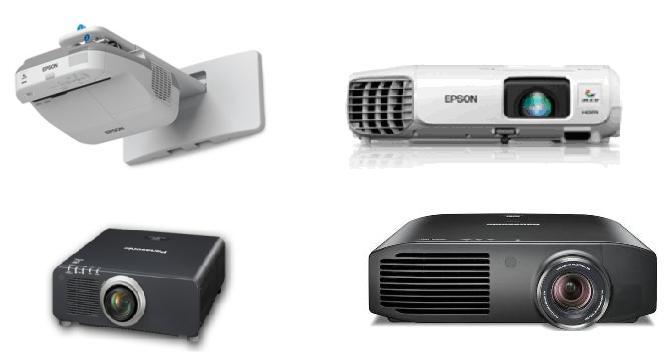 · Projector lamps
We only sell ORIGINAL lamps that perform to the projector manufacturers' specification. We do NOT sell compatible / generic / copy lamps, that prove to be of poor quality, short lifetime and lower brightness. Where available, we offer two lamp options as below:

Original Manufacturers Lamp Module

As supplied by the original projector manufacturer, this lamp typically uses a bulb supplied to them by one of the major bulb manufacturers, Philips, Osram, Ushio, Phoenix, Iwasaki or Matsushita.

Original Projector Bulb

The same bulb as supplied to the original projector manufacturer by one of the major bulb manufacturers, Philips, Osram, Ushio, Phoenix, Iwasaki or Matsushita. Lamp housings don't go bad, just bulbs. Fitting new bulbs to existing housings allows you to save hundreds of dollars and still get the top rated high performance as the original lamp module.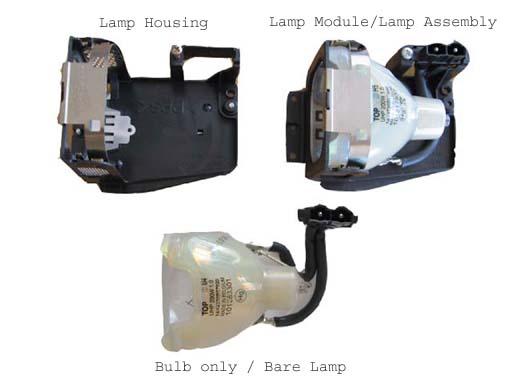 Delivery
We support delivery of all of our products anywhere in New Zealand and endeavor to ship all orders the same day we receive payment, the anticipated delivery time will be within 2-3 working days unless an item ordered is out of stock in which case you will be notified of the expected additional delay, you will receive an email with the tracking details. All items will be carefully packed.
Should you have any problems concerning delivery, please contact us and we will provide you with up to date information.
Returns & Damaged Goods
At Lamp Tech Plus Ltd, we stand by the quality of our product and we make things right if you are not satisfied with your purchase.
You can return any product you buy from us for a full refund or exchange within 14 days of purchase for quality and warranty issue. The product must be returned in its original condition with packaging and invoice.

To return product please call us on (09) 5373108 or contact us at

support@projectorlamp.co.nz

, we will advise you on how best to return the goods to us.

If the goods have been damaged in transit please call us on (09) 5373108 or contact us at

support@projectorlamp.co.nz

, we will arrange to replace the damaged product(s), any replacements are subject to stock availability.

Warranties
We provide 90 days warranty for projector lamps/bulbs and 180 days for TV lamps/bulbs from the date of purchase or the manufacturer's warranty, whichever is longer.

Customer Feedback
We would like our website and level of service to be perfect. Should you have any suggestions on how we can improve either our web site or our level of service, we would like to hear from you. Please feel free to contact one of the company directors on the general phone number (09) 5373108 or at support@projectorlamp.co.nz
Secure Shopping
Lamp Tech Plus Ltd is conscious of the need for privacy and security for your Internet shopping experience.
We use sophisticated encryption technology. This means at the checkout, our servers and your PC encrypt (scramble) everything that you enter into your computer, such as credit card details, billing and delivery address. Because it is encrypted, other computers are unable to make sense of it, therefore keeping this information private.
There are visual clues on screen that tell you when you have entered a secure environment. In the bottom of your browser, the key or padlock icon, which is normally broken, becomes solid.
As part of the software used by Lamp Tech Plus Ltd there are secure processes built into the store. Specifically the engine ensures:
every order has a unique number

every order is logged in a robust database

all your payment details can only be retrieved by Lamp Tech Plus Ltd in an encrypted session

confirmation emails of your order are sent to you the customer

Privacy
Lamp Tech Plus Ltd (and its employees) will only collect information from you for the following reasons:
for registered online shopping at Lamp Tech Plus Ltd stores and recording your orders.

to add to our company database so we may inform you of specials, promotions, offers and events via email or post.
We will take all reasonable steps to ensure that information held is accurate, up-to-date, complete, relevant, not misleading and is used only for the purposes stated in this policy. We will not hold customer details for longer than is required for the purpose for which the information was originally gathered and lawfully used.
We will ensure that security safeguards protect the information and we will take all reasonable steps to ensure that information will not be disclosed to any unauthorized person or organization. We will not disclose any personal information about you to a person, body or an agency that is not entitled to obtain this information. We do not share your details with third party companies, with the exception of courier companies. Such companies and individuals will have access to specific personal information required to make deliveries, but may not use your details for any other purposes.
You are entitled to obtain from us confirmation as to whether or not we hold such personal information and you shall have access to this information. You may also request to have corrections or changes made to this information. You may also request that your details do not appear on our database. You can make changes to your personal information on the Login page or you can contact us using our Contact Us page on our website.
It is necessary for you to register your details with us in order to place online purchases through our website; however you have the right to choose not to receive emails or mailers from us that are not related to your orders or enquiries.